Kent County survives a fierce Edmonson comeback in final seconds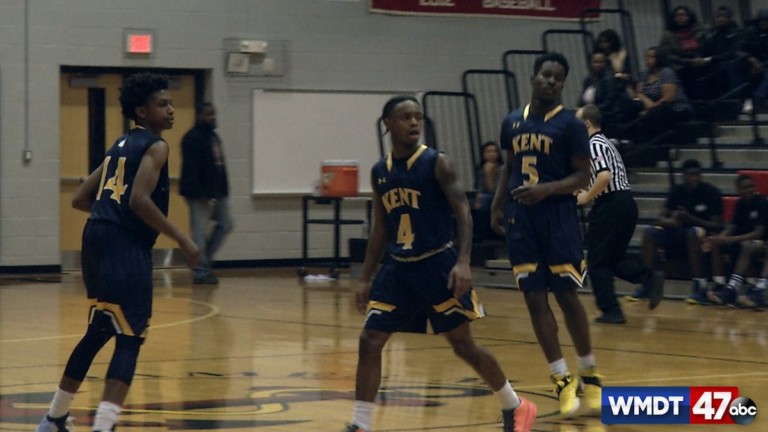 In the first game of the tournament for the Kent County Trojans, they looked to start off right by beating a very good Edmonson team. From the start of the game it was close with Edmondson taking a seventeen to sixteen lead after the first quarter. In the second quarter, the Trojans pulled out to a 40-29 lead with a big quarter from Senior gaurd She'mar Turner.
But in the second half, Edmondson's offense caught a second wind and with a big half from Tyuwan Morton, they were able to pull within three with just one minute left. After two missed foul shots by Kent County with just under ten seconds left, the Red Storm had one last chance to tie the game up but fell just short.
The Trojans won their first game of the tournament 73-70 over the Edmondson Red Storm. The Trojans are now 1-0 in their bracket with their win over the Red Storm.