Cambridge unable to hold on against JH Blake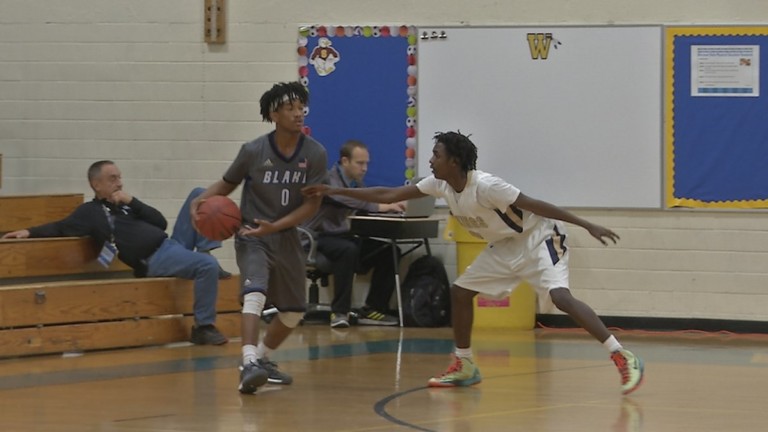 The JH Blake Bengals defeat the Cambridge South Dorchester Vikings 58 to 46.
In both of these teams last game of the Governor's Challenge, they were matched up very well and this was a great game. All throughout the first half the game was neck and neck with a few lead changes, but nobody was pulling away to make the game out of reach. Cambridge's offense was lead by Tre Bordley early as he lead all scorers with 11 points in the first half alone. The Vikings were playing with energy and it was paying off as they ended the first half with a one point lead. Although they had the lead, they were only shooting 17% from the free throw line and that was not helping them. JH Blake came out in the third quarter with a vengeance and they went on a tear led outscoring Cambridge 17 to 9. After the third quarter, the Bengals gained the lead by 7 points.
Although the Bengals offense was heating up, the Vikings weren't done as their offense was spreading the ball very well as Keyshawn Johnson (13), Dwayne Jones (10) and Tre Bordley (13) all finished the game with double digit points. Kobe Colston from the Bengals got hot in the second half though and the Vikings could not handle him as he had 28 points and led his team to a victory. As mentioned before, free throws hurt the Vikings big time in this one as they finished only making 2-12 of their free throws.
The Vikings will return to action against the January 3rd against Kent Island.