Veterans honored, remembered at annual ceremony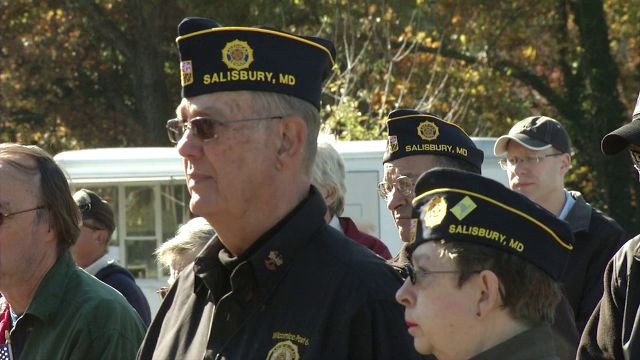 There was a a large showing of veteran support Friday morning in Wicomico County.
Plenty of residents gathered at the Wicomico Youth and Civic Center to give their thanks.
The 14th annual Veteran's Day ceremony was hosted by the Wicomico County War Memorial Committee. Prayers, music and speeches highlighted experiences from veterans who have served.
"Veterans Day is to honor all veterans of all wars for everything they've done, past and prior, in honor of the military service they're in now," says committee organizer Ed Tattersall. "We learned a lot of terrible lessons in combat, but we learned a lot of valuable ones also."
Veterans Day first began in the year 1919, when it originated as Armistice Day and marked the first anniversary since the end of World War I.