UPDATE: Suspects in reported dog theft sentenced in Accomack County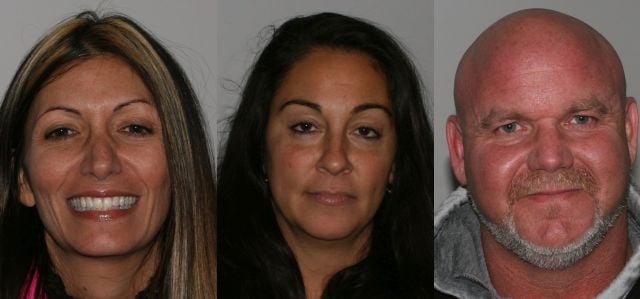 Three people arrested for stealing a dog in January 2015 have been sentenced in Accomack County.
According to the Commonwealth Attorney for Virginia, Charlene Boyajian, of Virginia Beach, was sentenced to 10 days in jail. She was also given a $1,000 fine. Officials say Gordon Shell of Utica, Michigan, and Bettina Cuce Rodriguez, of Virginia Beach were also sentenced to ten days in jail, and ordered to pay a $1,000 fine.
Rodriguez was additionally ordered to complete 50 hours of community service.
Boyaijan pleaded guilty to the charge of larceny in August and was later found guilty.
In January 2015, Accomack County Sheriff Todd Godwin said that on the afternoon of January 11th just before 2:15 PM, deputies were called to reports of a dog stolen from a home on Matthews Road. Deputies say that they met a witness who said that the dog was seen being put into a U-Haul truck. The passerby reportedly confronted the suspects, but the suspects apparently fled in the truck.
After several tips and reported descriptions, the U-Haul was later reportedly stopped at the Chesapeake Bay Bridge-Tunnel, where the suspects were interviewed and later arrested.