UPDATE: Man dies fleeing from police after reported Cambridge burglary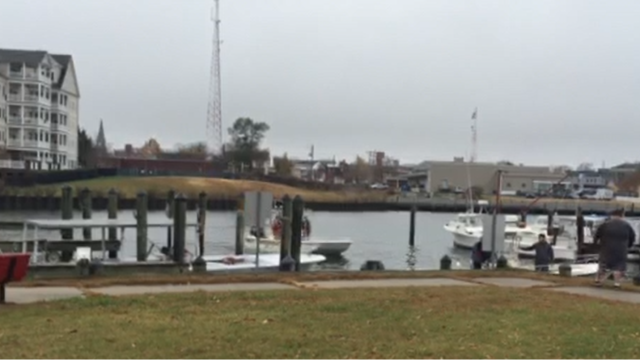 Police say that a man jumped off a bridge into a creek running from police, after a reported burglary in Cambridge.
According to Cambridge Police, officers were called to Cedar Street in connection with a possible burglary in progress. When officers arrived, they saw a man jumping out of a second story window. Officers gave commands for the the man to stop, but the suspect refused and ran away. Officers say they chased after the suspect, but he ran through the neighborhood and eventually ended up on the property of Generation III boat yard.
Police say that the suspect ran to the end of the pier while trying to open a handbag, and proceeded to jump into the water. Officers tried to help the suspect to safety, but he went under water. A water man, Rescue Fire Company, and the Department of Natural Resources assisted officials in trying and rescue the suspect.
About thirty minutes later, the suspect was finally taken out of the water when he was pronounced dead by medical staff at the scene. Officers were able to get hold of the handbag the suspect was carrying and reported to have found a handgun inside.
Police reported that the suspect is thought to be involved in other felony crimes, including an armed robbery that happened last week. Evidence from that robbery reportedly matches the handgun that the suspect discarded.
The identity of the deceased is being withheld at this time until proper notification can be made.
—
Police say that a body was found in Cambridge.
According to Cambridge Police, a body was found in Cambridge on Wednesday morning just after 11:30AM, after a man in the process of a criminal act jumped off a bridge at Cambridge creek, and landed in the water. The man reportedly did not survive.
47ABC will update you with more information as it comes into our newsroom.