UPDATE: Detectives asking for help to ID New Castle robbery suspects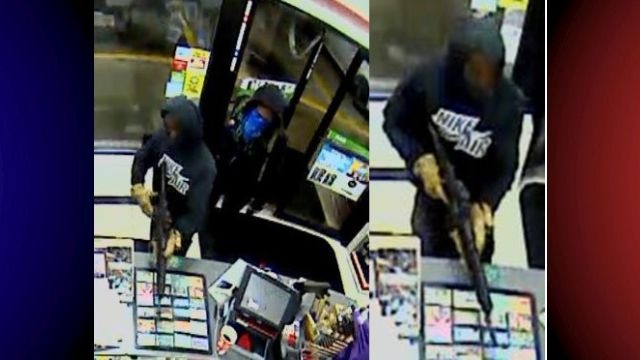 Delaware State Police Robbery Unit detectives say they are continuing  to investigate the armed robbery of a New Castle 7-11, and are asking for the public's help in identifying the suspects.
According to the report, the incident happened on October 31, around 3AM, as two men approached a female clerk while she was standing outside of the 7-11. This is the 711 at 284 Christiana Road, in New Castle.
Officials say that the suspects, both of whom were armed with unknown make and model guns, ordered the clerk back to go back into the store.
The suspects then allegedly demanded money from the cash register, and the clerk told officials she complied with the suspects' demands by giving them an undisclosed amount of money. Both suspects then then ran from the store in an unknown direction, but no injuries were reported.
Both of the suspects were described by officials as men, 20-25 years of age, 5'10" tall, and weighing about 150-180 lbs.
If anyone knows the identity of the pictured suspects they are asked to contact Detective Joseph Rose at 302-365-8442. Information may also be provided by calling Delaware Crime Stoppers at 1-800-TIP-3333, via the internet, or by sending an anonymous tip by text to 274637 using the keyword "DSP."