Tip Tough displays their product at the Annual Holiday Shopper's Fair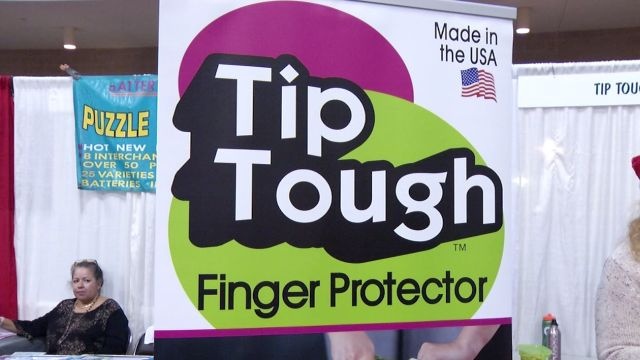 Local Salisbury boy, 14-year-old RJ Batts was show casing his product that he invented called the Tip Tough, which prevents you from cutting your fingers in the kitchen.
This young entrepreneur said he invented the product two years ago and 8 months ago, he turned it into an actual business.
They have sold 300 since.
He says the first day at the Annual Holiday Shopper's Fair, he sold about 20. And within two hours Saturday morning, he already sold 12. Saturday is the busiest day for the fair and many people flocked the Tip Tough products.
Batts told us that his father was his inspiration to create the product because his father is a chef. His father came home one day with a really bad cut and he decided that no should suffer will cooking.