Tech can't get in synch, falls hard to Salesianum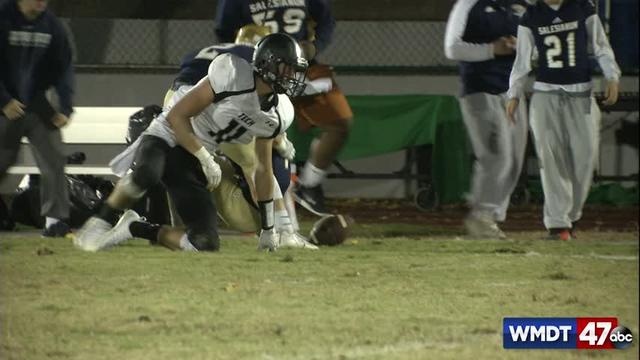 The Sussex Tech Ravens saw their playoff hopes likely go awry, with a 45-8 loss to Salesianum in Wilmington on Thursday night.
Tech would trail 31-0 early in the fourth quarter before Ty'Zhir Morris hit Noah Jones with a 5-yard touchdown pass to end Salesianum's shot at its fourth shutout of the season.
The Ravens are back in action next week visiting bitter rival Cape Henlopen. The Ravens could play to their rivals, getting a win and potentially knocking Cape out of the D1 playoff picture.