Politicians flood Georgetown for Return Day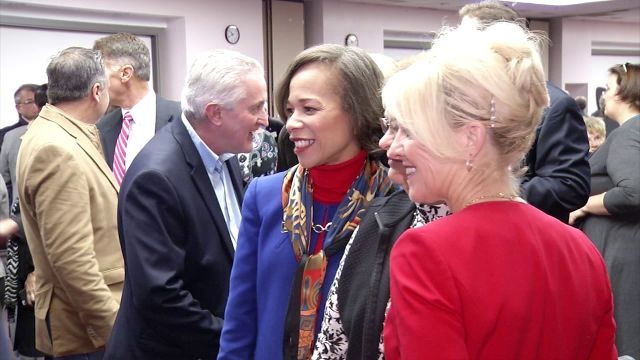 Politicians flooded Georgetown on Thursday for the time-honored tradition of Return Day.
The purpose is to bury the hatchet between leaders of all stripes following elections.
One in attendance was Congresswoman-elect Lisa Blunt Rochester, her recent win has not sunk in for her yet; however, she does recognize the historic significance as the first American American woman to represent Delaware as a U.S. Representative.
So far, Blunt Rochester says she's already received words of encouragement from her successor Governor-elect John Carney.
"That right there is priceless and I think that's part of Delaware, you know? Senator coons has done the same and so has senator Carper so I'm really fortunate that we come from a tradition of working together right here in this state," explains Blunt Rochester.
This was the 102nd Return Day celebration in Georgetown, Delaware.