Police looking for reported armed and dangerous robbery suspect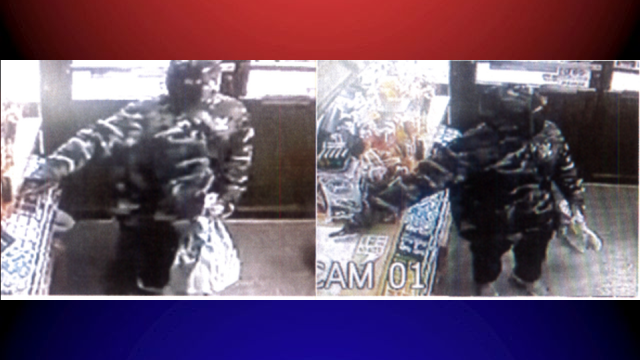 Police say they are looking for an armed robbery suspect after he reportedly took an undisclosed amount of money and fled from a Fruitland convenience store.
According to Fruitland Police, at 8AM on Wednesday, officers were called to an armed robbery that had happened at Red Fox on South Fruitland Boulevard where a man wearing a black mask, hat, hooded camouflage coat and black pants went into the store, pointed a black and silver semi automatic style handgun at the clerk and demanded cash.
Police say the suspect tried to strike the clerk with the handgun, fled the store on foot, and ran westbound across South Fruitland Boulevard and then northbound between houses. Police say a witness tried to follow the suspect and lost sight of the suspect on Hayward Avenue. A K9 track was reportedly made by the Wicomico County Sheriff's Office K9 unit, but the suspect was not found. Police say several items of evidence were found during the track, and police are following up on several tips and evidence left behind at the scene.
Police are asking anyone that may have been traveling in the area, or may have observed anything suspicious around that time to call 410-548-2803. People can direct calls to Criminal Investigations, or the duty officer.
Police say the suspect should be considered armed and dangerous.