Millsboro garage fire ruled as accidental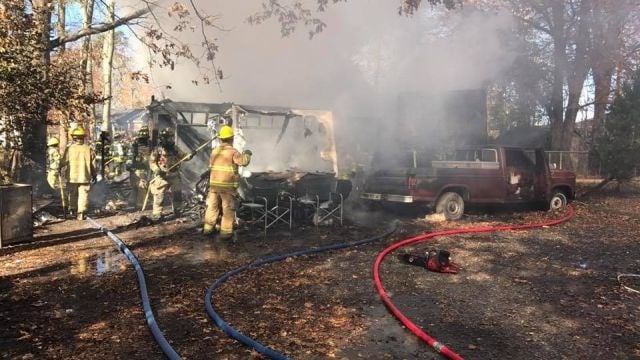 The Delaware State Fire Marshal's office says it investigated a fire in the Long Neck area of Millsboro that caused severe damage to a detached garage, two camping trailers, and one pickup truck.
It happened in the 32000 block of Steele Drive in Sherwood Forest Community, off of John J Williams Highway. According to the Indian River Volunteer Fire Company, they received several reports of smoke coming from behind a nearby WaWa.
A Facebook post from the Indian River Volunteer Fire Company stated that this incident was originally dispatched as a fire unknown, but was later upgraded to the working fire. A release from the Chief Deputy State Fire Marshal's Office says that no one was home at the time of the fire and no injuries were reported. However, four family dogs were also found deceased at the fire scene.
It took firefighters about thirty minutes to get the fire under control, and units cleared the scene by 12:15PM.  Officials reported that the fire was determined to be accidental in nature and the cause was determined to be an electrical malfunction inside the garage.  Damages are listed to be estimated at approximately $50,000.