Kaine wraps up whirlwind campaign at home in Virginia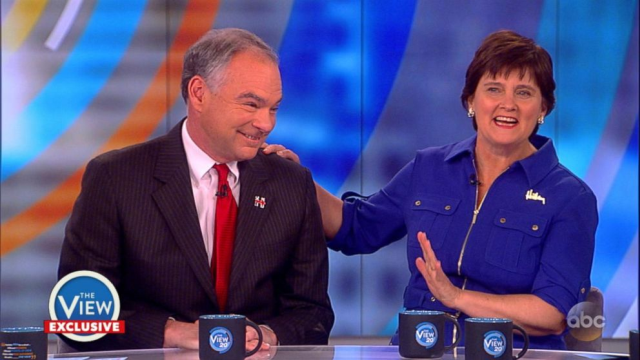 (AP) – Tim Kaine is wrapping up his three month whirlwind campaign as the Democratic vice presidential nominee in front of a home crowd.
Kaine has two rallies planned in Virginia on Monday, a day before Election Day.
 
Kaine and his wife, Anne Holton, will try and pump up supporters in voter-rich northern Virginia before flying home for a late-night event at the airport in Richmond, Kaine's hometown.
 
The U.S. senator and former Virginia governor has been on the road nearly every day since being tapped as Hillary Clinton's running mate in late July, spending much of his time in a handful of key swing states. He's been a major fundraiser for Clinton and has used his Spanish fluency to be a key surrogate to Hispanic voters.