Holiday travel tips: Thanksgiving traffic updates on Delmarva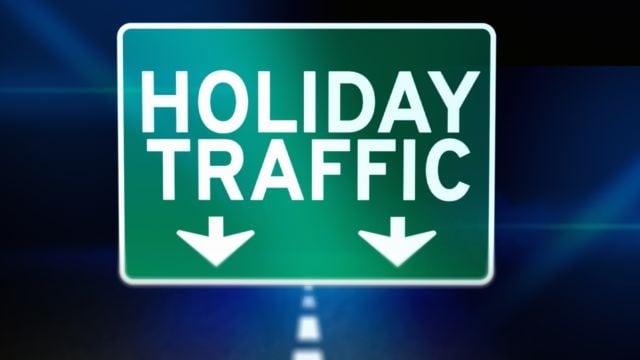 According to AAA, more Americans are set to travel more for the holidays in 2016, either by air or highway, than the past nine years.
For folks hitting the road, the good news is: gas prices continue to drop ahead of the Thanksgiving holiday. AAA's current national average for gas is $2.131 nationwide.
On Delmarva, the average price per a gallon of regular in Delaware is $2.109, Maryland commuters are paying $2.171, and Virginia drivers shell out a little less at $1.983.
Traffic conditions are going smoothy for the most part across Delmarva.
In MARYLAND:
Traffic is moving smoothly along Route 50 and Route 90 in Worcester County.
Drivers in the Salisbury area are reminded to keep in mind of construction and traffic changes along the Route 13 bypass.
Travelers be advised: a third eastbound lane has been opened on the Bay Bridge, along the westbound span. However, traffic is moving along. For a live look at the conditions along Maryland 301/Route 50 check out the Maryland Dept. of Transportation's live webcam.
Troopers from the Maryland State Police Centreville Barrack say as of about 6:00 P.M. Wednesday, there are no issues reported along Route 404.
In DELAWARE:
From DELDOT: 95 NB FROM THE MARYLAND LINE TO EXIT 5 HAS DELAYS OF 10 TO 15 MINUTES (New Castle Co.).
RT 40 EB AND WB APPROACHING RT 7 HAS MINOR DELAYS DUE TO HEAVY VOLUMES OF TRAFFIC (New Castle Co.).
According to live traffic cameras from DelDot, conditions are moving smoothly along Route 13 and Route 1. You can also find live webcams on DelDot's website.
In the Newark area, Troopers are investigating a pedestrian crash that occurred Wednesday afternoon involving an Amtrak train in the area north of Harmony Road.
47 ABC will be keeping an eye on traffic conditions, so stay tuned to our newscasts and website for any updates.