Delaware AG pleads for money to hire more prosecutors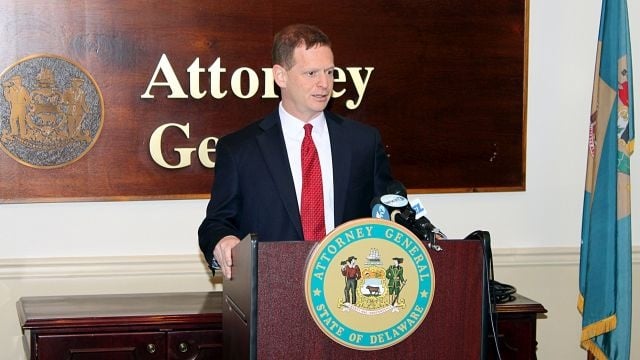 (AP) – Delaware's attorney general is warning that some crimes will eventually go unpunished if state lawmakers don't provide his agency with more money to hire prosecutors.
Presenting his budget request for next fiscal year, Attorney General Matt Denn said Thursday that his top priority is adding another criminal prosecutor in New Castle County.
 
Denn, who is also asking for an additional juvenile delinquency prosecutor and other staff additions, says Department of Justice attorneys are struggling with heavy caseloads, including homicides, other violent crimes, and gang cases. He noted that there are murder charges pending against 116 defendants.
 
Overall, Denn's general fund request of $37.7 million for fiscal 2018 represents a 3.4 percent over current year funding.