Baynard's career day lifts Wesley in round one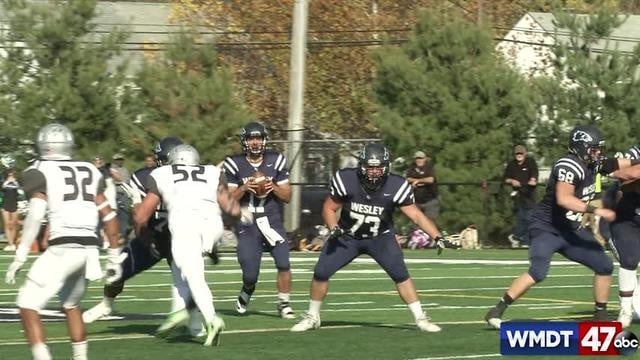 Wesley senior running back Jamar Baynard ripped Stevenson for 265 yards and three scores on the ground as No. 16 Wesley topped No. 20 Stevenson 38-17 at Scott D. Miller Stadium in Dover.
Nick Falkenberg threw for 199 yards and 2 scores, despite throwing two first quarter interceptions. All three of Baynard's rushing scores came in the second half, his first the 46th of his career broke the all-time Wolverine record. Thru the air, Bryce Shade finished with 12 catches for 123 yards and two scores.
Wesley moved to 12-1 in NCAA first round games. They move on to take on John Carroll in round two.