Abby Folker's Sudden Death PK Sends QA To Regional Title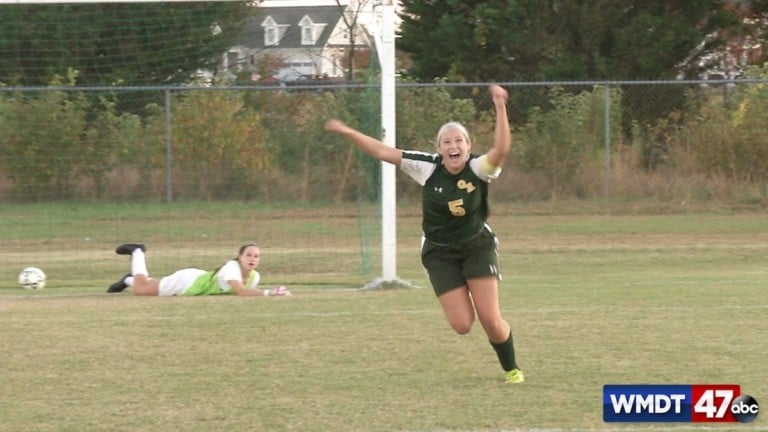 Queen Anne's battled back from a 2 goal halftime deficit to force overtime before eventually taking a thrilling 4-3 win over Parkside in the 7th round of sudden death PK's. The Lions advance to the Regional Championship.
Blair Vilov got the party started early for Parkside with the first goal of the game and also her 100th career goal. Kara Osborne kept the train rolling with a goal of her own that deflected off of a Queen Anne's player making it hard to adjust to for Emma Hill of Queen Anne's. The Lions weren't going down without a fight as they bounced back with a goal from Abby Blanchard to put them down just 2-1. Shortly after that, Queen Anne's gets another goal to even the game up at 2 and regulation ends with the game at 2-2. After two scoreless overtimes they go into PK's where Queen Anne's goalie makes an incredible save and Abby Folker took advantage of that for the Lion's hitting the game winning goal.