UPDATED: Suspect sought after reported robbery at Rite Aid in Salisbury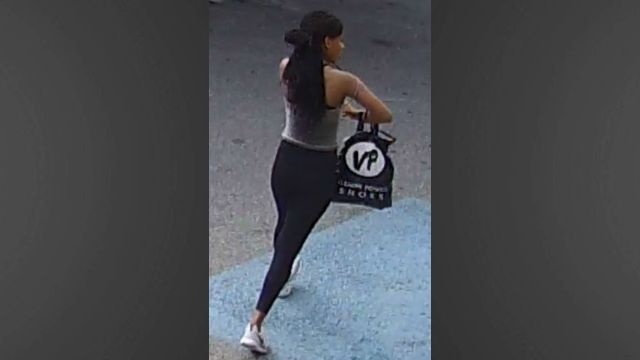 Officials from the Salisbury Police Department say that one suspect remains at large after an armed robbery that happened during the mid-morning hours on Monday.
According to the report, around 11AM, members of the Salisbury Police Department responded to the Rite Aid at 1208 Parsons Road for a report of an armed robbery.
Store employees told police that a masked suspect had come into the store, showed a weapon, and demanded money.
Officials noted that the weapon shown by the suspect was described by store employees as something resembling a taser.
The store employee says they gave the suspect an undisclosed amount of cash, and the suspect then ran from the store. According to officials, as the suspect left the store, she removed a long sleeve dark colored shirt and mask.
Officers were assisted by Salisbury Police Department's K-9 "Meso" who conducted a track for the suspect, however these efforts were unsuccessful. There were no injuries reported during the incident.
Detectives were able to review the store surveillance footage as well as the surveillance footage from surrounding businesses and were able to capture the images above.
Officials describe the woman as having a thin build, light complexion, approximately 5′-05″, weighing about 130 pounds, around 18-26 years of age, initially wearing dark colored long sleeve shirt, dark pants and white shoes. The suspect was reported to have been last seen wearing dark colored pants and a gray tank top style shirt.
The investigation is continuing and police are requesting that anyone with information to contact the Salisbury Police Department Criminal Investigation Division at 410-548-3113 or Crime Solvers at 410-548-1776.