UPDATE: Suspects sought out of Del. killed by police in Md.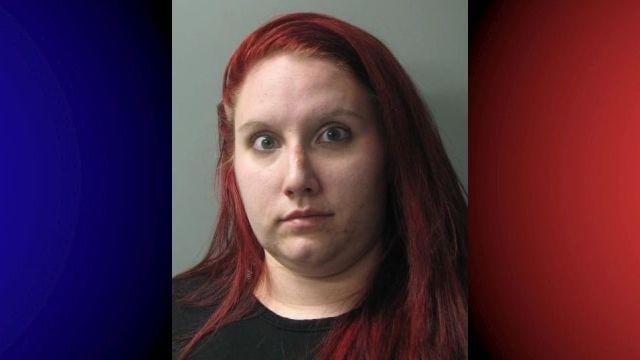 Members of the Maryland State Police say Brandon Jones, 25, and Chelsea Porter, 25, of Dover, were fatally wounded by police Tuesday morning following a brief standoff in a Cecil Co. hotel room.
Police say the two were armed with handguns, which later turned out to be BB guns.
Both Jones and Porter were wanted by Delaware State Police on four counts of possession of a firearm during the commission of a felony, possession with intent to deliver heroin, possession of heroin, possession with intent to deliver marijuana, three counts of possession of a deadly weapon by a person prohibited, receiving a stolen firearm, second-degree conspiracy, possession of marijuana other than personal use quantity, and possession of drug paraphernalia.
Troopers say Jones and Porter were located in a room on the second floor of the New Eastern Inn in Elkton around 10:00 a.m., and were surrounded by members of the Maryland State Apprehension team, which included fugitive investigators from the Maryland State Police, and the Cecil County Sheriff's Office.
According to a release from Maryland State Police, both ignored commands of a police fugitive team and raised their guns at officers attempting to arrest them inside the room.
Police say Members of the Apprehension Team surrounded the room, identifying themselves as police and displaying badges to the suspects, who did not respond to police requests to surrender.
It was Jones, Troopers say, who first picked up a handgun and moved toward the door. In turn, police retreated from the doorway for several minutes while continuing to should commands for Jones to drop the weapon.
At this point, police say Jones exited the room onto the second floor walkway and pointed the handgun at police, who in turn fired and struck Jones.
Almost immediately after, Porter stepped out from the room and also pointed a handgun at police, ignoring their commands to drop her weapon. Police then fired and struck Porter.
According the Maryland State Police. first responders called for EMS, however both suspects were pronounced dead at the scene.
Per standard protocol in police-involved shootings, the Maryland State Police Homicide Unit is conducting the investigation.
Investigators are working to determine how many police officers fired and what departments they are from. According to reports, several Maryland law enforcement officers are on administrative leave following the shooting. The officers include one from Maryland State Police, three from the Cecil County Sheriff's office, and six from the Elkton Police Department.
Investigators located two replica handguns near the suspects at the scene of the shooting. At this time, one is believed to be a BB pistol and the other is a compressed air-powered pellet or BB gun.
As the investigations wraps up, the State Police Homicide Unit will turn over their findings to the Cecil County State's Attorney's Office for review.
The Maryland State Police Internal Affairs Unit is also conducting a procedural investigation in adherence to administrative policies.
There is no photo available for Brandon Jones at this time.
For the original article that describes why Jones and Porter were wanted in Delaware, click here.