UPDATE: Cause determined in fatal Crisfield house fire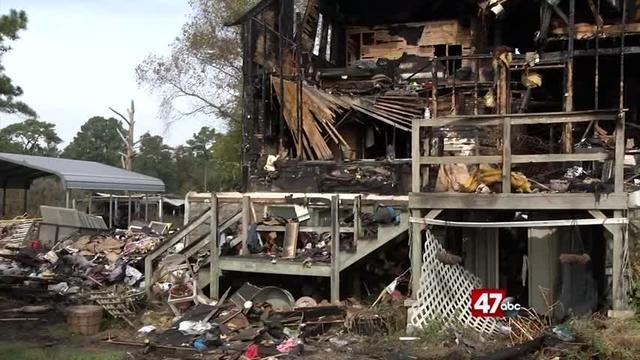 Deputy State Fire Marshals say they have determined the origin and cause of a house fire which claimed three lives on Saturday.
According to the report, after fully examining the scene of the fire, the blaze was determined to have originated in the living room on the first floor of the home.
Officials note that the cause of the fire has been ruled accidental, and the fire was found to be the result of a malfunction within the house's electrical system. More precisely, officials say that the fire was the result of a failure within an electrical receptacle located behind a sofa, which was situated along the house's front wall.
The Office of the Chief Medical Examiner reports that 44-year-old Jennifer L. Cooper, 16-year-old Angelina N. Pinkston, and a five-month-old Kaiden A. Pace all perished from smoke inhalation and thermal injuries.
The fire was called into the Somerset County Emergency Operations Center around 6:30AM on Saturday, and about 50 firefighters from Crisfield and other mutual aid departments responded to Johnson Creek Road.
Officials say that fire crews worked for about 90 minutes to control the flames, and damage is listed to be estimated at $80,000.
No smoke alarms were reported to have been found during the investigation, and the State Fire Marshal's Office urges all Maryland citizens to ensure they have working smoke alarms within their homes.