UPDATE: 2 more arrested following Sept. 23 robbery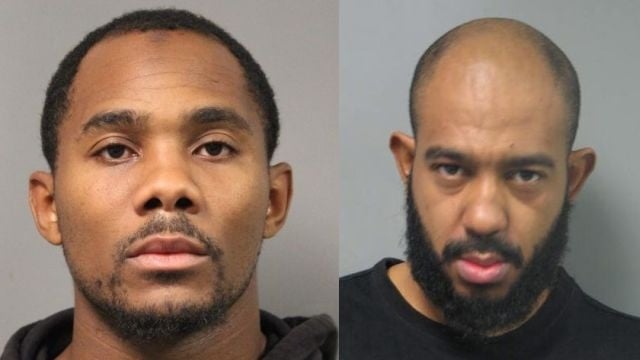 On Friday, around 11AM, the Dover Police Department and Delaware Probation and Parole were able to execute a search warrant in Building 4 of Persimmon Tree Apartments, in reference to the robbery on Loockerman Street from September 23.
Officials say that the warrant came after officers took Travis Caldwell, 34, and Julius Johnson-Mills, 28, into custody while they were outside of the building.
During the search, officers found a a Ruger .357 Magnum handgun, which turned out to be stolen, and 395 grams of cocaine.
Travis Caldwell was committed to the James T. Vaughn Correctional Center in default of $123,000 secured bond on the following charges:
Robbery 1st degree
Two counts of conspiracy 2nd Degree
Assault 2nd degree
Theft under $1,500
Theft of a firearm
Possession of firearm by person prohibited
Possession of cocaine
Possession with intent to deliver cocaine
Julius Johnson-Mills was committed to JTVCC in default of $125,100 cash bond on the following charges:
Two counts of possession of firearm by person prohibited
Possession of cocaine
Possession with intent to deliver cocaine
Possession ammunition by person prohibited
Receiving stolen firearm
Conspiracy 2nd degree
Drug paraphernalia