Police looking for suspects after reported armed robbery of Dominos delivery driver in Salisbury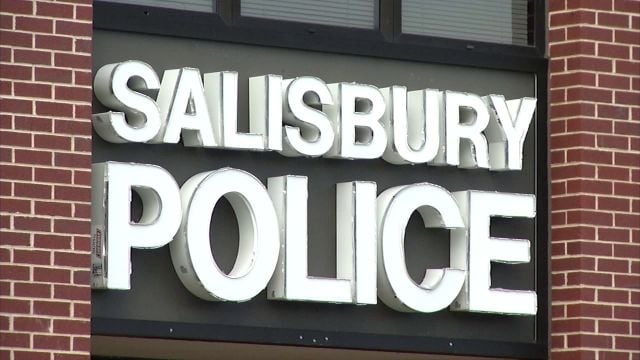 Police say they are investigating the armed robbery of a pizza delivery driver that reportedly happened on Thursday night in Salisbury.
According to the Salisbury Police Department, around 9PM on Thursday, officers went to Buena Vista for a reported armed robbery. Investigation reportedly found that a pizza delivery driver was robbed of the pizza he was trying to deliver and an undisclosed amount of money. The suspects then reportedly fled the scene in an unknown direction.
Police say further investigation found that Domino's Pizza on South Salisbury Boulevard got a telephone order for food to be delivered, while the suspect was reportedly asking for the delivery to be made for Buena Vista. When the 35-year-old victim arrived on Buena Vista, and left his car, police say the victim was quickly approached by three men. Two of the suspects are reportedly described as being armed and the third suspect was reported to be unarmed. The suspects then demanded money from the victim, and the victim complied. The victim also reportedly gave the suspects an undisclosed amount of money, along with the food that was being delivered. Officials say the suspects fled the area on foot in an unknown directions. There were no injuries reported during the incident.
Police say the Wicomico County Sheriff's Office K-9 helped in the investigation and conducted a K-9 track which reportedly did not find any more evidence.
Police say the first suspect was a man who has a thin build, is 150 pounds, and five feet, eleven inches tall. The suspect was reportedly wearing a dark coat, black toboggan style hat, dark scarf covering his face and head, and armed with a dark colored handgun.
Suspect two is reportedly a five foot eleven inch thin build man who is between 18 and 24 years of age, wearing a dark colored jacket, black toboggan style hat, and armed with a dark colored handgun.
Suspect three is a man who is about 18-24 years of age, five feet, eleven inches, and was reportedly wearing what was described as dark clothing and unarmed.
Police say if anyone has any information they are asked to call the Salisbury Police Department Criminal Investigation Unit (410) 548-3113 or Crime Solvers (410) 548-1776.