PAPD searching for suspect destroying campaign signs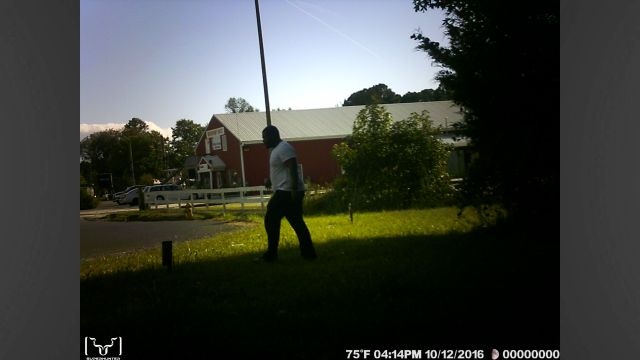 The Princess Anne Police Department says it is investigating a series of malicious destruction of property complaints dealing with political campaign signs.
These incidents are reported to have been happening in the area of Wink's Sporting Goods store on Carol Lane.  
According to officials, the first incident happened on Monday, around 7PM, when the suspect, or possible suspects, set fire to a Donald Trump campaign sign.  
The second incident apparently happened on Wednesday around 4PM when the suspect ripped part of the same campaign sign.  
The indivdual pictured above is considered by officials to be a person of interest in regards to the investigations.  
Investigators are asking the public to contact police if you recognize the person in the photos, and the public can contact the Princess Anne Police Department at 410-651-1822 or Crime Solvers of the Lower Eastern Shore at 410-548-1776.