Mother of sentenced Delmar teen: "What he got was not fair"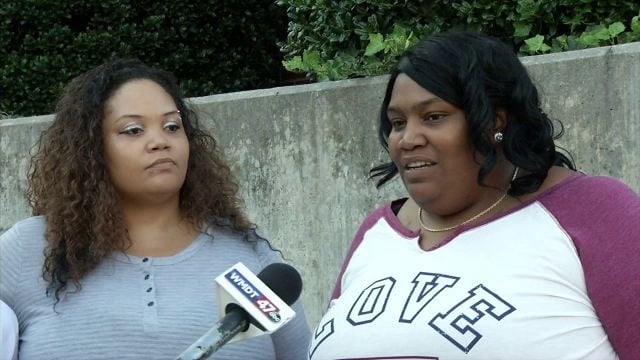 A Delmar teen has been sentenced 45 years in prison for the August 2015 shooting death of 17-year-old Rakim Russell.
Connally, 19, is the last defendant to be tried and sentenced in this case.
In court Thursday, several of the 10 convictions were merged. The judge ordered 30 years for charges of second degree murder and first degree assault and 15 years for firearm charges to be served consecutively.
Connally will serve 25 years for the charge of conspiracy to commit first degree assault; however, that is to be served concurrently.
The sentence followed a three day trial in August for the shooting death of Russell. It's a death prosecutors from Wicomico County State's Attorney's Office claims Connally had "no remorse" for, despite not pulling the trigger.
His mother, Stacy Smith, tells 47ABC her son's sentencing is simply not fair.
"I feel as though this whole thing was rushed," says Smith. "It wasn't taken to a point where it was investigated properly."
The case stems from August 2015, when Russell was shot and killed in the parking lot of the America's Best Value Inn in Salisbury.
This was shortly after Russell reportedly left the same party that Connally had been at earlier that night.
Police say Connally, 20-year-old Larry Ennis and 19-year-old Jarrett Stokes, both already sentenced to life in prison, and the driver of a car who testified in all three trials had returned to the party.
Authorities say Stokes shot four rounds into the crowd of about 200 and struck Russell, who was not believed to be the intended target.
Scott Collins, a defense attorney for Connally, asked the judge to consider two factors before making her decision: his client's age and not being the shooter.
"He has barely started living," Collins told the court.
However, the state pushed for the maximum sentence, claiming he "hasn't learned a thing".
Smith tells 47ABC, her son is a fighter "but only when he's provoked" and he would never kill anyone.
"As a family, we're going to get ourselves back together. Be strong for Ky'Shir, you know, support my son and whatever it is that he needs and just go from there," she explains.
Smith says the family does plan to appeal Thursday's decision.
When asked, a prosecutor with the Wicomico County State's Attorney says they are happy for Russell's family because the case is now over and happy to "get more dangerous people off the street".