Fed. indictments charge 80 defendants in alleged racketeering conspiracy at MD ECI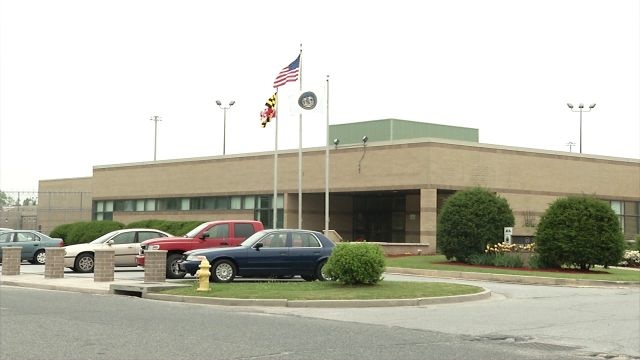 According to a release from United States Attorney for the District of Maryland Rod J. Rosenstein's Office, a federal grand jury has indicted 80 defendants in two separate indictments for a racketeering conspiracy being operated at the Eastern Correctional Institution in Westover, Maryland.
The indictments are said to charge 18 correctional officers, or COs, 35 inmates, and 27 outside "facilitators," for their roles in the conspiracy. This conspiracy allegedly involved paying bribes to correctional officers to smuggle contraband, including narcotics, tobacco, and cell phones, into the prison.  
The indictments were returned on September 29, and unsealed on Wednesday, October 5.
 
These indictments were announced by United States Attorney for the District of Maryland Rod J. Rosenstein; Special Agent in Charge Gordon B. Johnson of the Federal Bureau of Investigation, Baltimore Field Office; Postal Inspector in Charge Terrence P. McKeown of the U.S. Postal Inspection Service – Washington Division; Secretary Stephen T. Moyer of the Maryland Department of Public Safety and Correctional Services; and Colonel William M. Pallozzi, Superintendent of the Maryland State Police.
 
The U.S. Attorney also gave their appreciation to Secretary Moyer. According to the release, Secretary Moyer's staff initiated the ECI investigation and have made the full resources of the DPSCS available to assist the three-year investigation.
US Attorney Officials for the State of Maryland say that state/federal coordination was on display on October 5, when the execution of dozens of federal search warrants came together with the simultaneous searches of cells of the more than 30 inmate defendants, some of whom are no longer at ECI.
 
According to the indictments, the Eastern Correctional Institution is the largest state prison in Maryland, operating since 1987 near Westover, in Somerset County, on Maryland's Eastern Shore. ECI is a medium-security prison for men built as two identical compounds, East and West, on 620 acres, and housing more than 3,300 inmates. The East and West Compounds are further divided into Housing Units, 1 through 4 in the West and 5 through 8 in the East.
————————
The US Attorney's Office reminds citizens, an indictment is not a finding of guilt.  An individual charged by indictment is presumed innocent unless and until proven guilty at some later criminal proceedings.  
The indictment specifics from the release from the United States Attorney for the District of Maryland Rod J. Rosenstein's Office are as follows:
 
"The first indictment covers the West Compound at ECI and charges a total of 39 defendants, including nine COs, 17 ECI inmates, and 13 outside suppliers or "facilitators."  The second indictment covers the East Compound at ECI and charges a total of 41 defendants, including nine COs, 18 ECI inmates and 14 facilitators.
 
"The indictments allege that the COs accepted payments from facilitators and/or inmates, or engaged in sexual relations with inmates, to smuggle contraband into ECI, including narcotics, cell phones and tobacco.  The "going rate" for a CO to smuggle contraband into ECI was $500 per package, although some COs charged more and some COs charged less. According to the indictments, inmates and facilitators paid COs for smuggled contraband in cash, money orders, and through PayPal. Inmates were able to use contraband cell phones to pay COs directly using PayPal from within ECI.  Inmates also received payments from other inmates for contraband through PayPal, often with the assistance of facilitators.  
 
"The indictments allege that the defendants conspired to smuggle and traffic in narcotics within ECI, including heroin, cocaine, MDMA, commonly referred to as "molly" or ecstasy, buprenorphine, commonly referred to as "Suboxone," a prescription opioid used to treat heroin addiction, marijuana and synthetic cannabinoids (otherwise known as "K2"), and other contraband, including cell phones, pornographic videos and tobacco, in order to expand their criminal operations.  The profits made by the inmates by selling contraband in the prison far exceeded the profits that could be made by selling similar items on the street.  For example, defendant inmates could purchase Suboxone strips for $3 each and sell them inside ECI for $50 each, a profit of more than 15 times the purchase price.   
 
"According to the indictments, although COs and other ECI employees were required to pass through security screening at the entrance to ECI, defendant COs were able to hide contraband on their persons.  Further, COs took breaks during their shifts and returned to their cars to retrieve contraband. Once the COs had the smuggled contraband inside the facility, they delivered it to: inmates in their cells; clerk's offices, which were private offices within each housing unit where an inmate clerk worked; the officer's dining room where officers could interact with inmate servers and kitchen workers; and pre-arranged "stash" locations like staff bathrooms, storage closets, laundry rooms and other places where contraband could be hidden and then later retrieved by inmates. The indictment alleges that defendant inmates who had jobs that allowed them to move throughout the housing unit and elsewhere in the prison, commonly referred to as "working men," took orders for contraband from inmates, provided orders to corrupt COs and delivered contraband to inmates. The affidavits filed in support of the search warrants discuss an inmate who admitted paying COs $3,000 per week to smuggle.  According to the West indictment, another inmate said he aimed to make $50,000 before he was released.
 
"The defendants allegedly used cell phones to communicate with one another and coordinate contraband smuggling and trafficking activities and some shared a "dirty" phone among themselves for contraband smuggling purposes. According to court documents, the conspirators rented post office boxes to send drugs and bribe payments to the COs.
The indictment alleges that COs warned inmates when the prison administration was planning cell searches so that the inmates could hide contraband or pass it to other inmates whose cells were not being searched.  The COs also monitored inmates to determine if they were providing information to the prison administration about contraband smuggling.  When the COs learned that inmates were providing information to the prison administration, they would allegedly try to prevent them from doing so or would alert defendant inmates so that they could retaliate against these inmates, sometimes violently.  
 
"According to the indictment, defendants used violence to obtain contraband once it was smuggled into the facility, to ensure that contraband paid for by an inmate was delivered to that inmate, and to retaliate against inmates that provided information, or attempted to provide information, to the prison administration about corrupt COs and contraband smuggling, or that otherwise interfered with their contraband trafficking activities. For example, the West Compound indictment alleges that an inmate was stabbed at the direction of a defendant CO after the inmate filed a complaint against the CO which caused the CO to be removed from the housing unit.  At the time of his removal, the CO owed several inmates contraband that he had been bribed to smuggle into ECI.
 
"Each defendant faces a maximum sentence of 20 years in prison for the racketeering conspiracy, and for conspiracy to distribute and possess with intent to distribute drugs. Two correctional officers and two inmates charged in the indictment covering the West Compound at ECI also face a maximum of 10 years in prison for deprivation of rights under color of law for allegedly participating in the stabbing of two inmates in separate incidents. Initial appearances for the correctional officers and facilitators arrested today are being held in U.S. District Court in Baltimore.  The inmates charged in the indictments will have initial appearances at a later date."
——————–
To see a specific list of who was indicted, click here.