Breast cancer survivor hopes to bring awareness to local community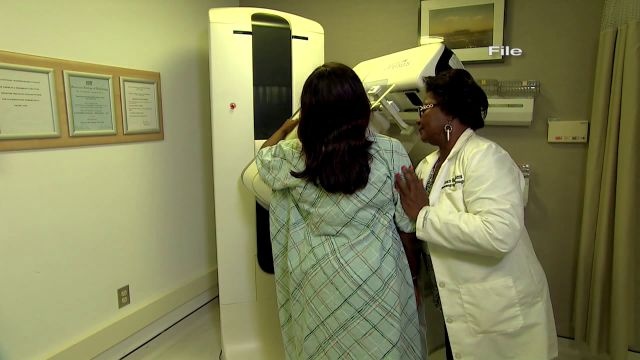 "Ten years ago I was diagnosed with breast cancer and it kind of threw a loop for me because I've been active, no health problems at all and to suddenly get a diagnosis of breast cancer it was just unbelievable."
Dee Burrell had just gone in for her yearly GYN appointment, nothing out of the ordinary, until she got an unusual call from a breast surgeon saying her results came back abnormal. Dee was later diagnosed with aggressive stage 2 breast cancer.
Dee tells 47 ABC, "That's when life changed for me it was two years of a battle of chemotherapy and radiation."
But through it all, Dee fought.
"My attitude was I'm either going to lie here and die or I'm going to work and try and see what I can do to make this to beat this battle and I'm grateful that I did that," says Burrell.
Ten years later she's telling her story as a survivor. Dee beat the odds.
According to Breastcancer.org, historically, black women have higher death rates than white women in the U.S., and this is present locally.
According to the National Cancer Institute, from 2009 to 2013, there were almost double the amount of deaths in African American women than white women in Wicomico County.
PRMC breast surgeon, Dr. David Walker, says there are a number of factors that contribute to that statistic.
"When you look at the African American population they've always had a elevated death rate part of that is women across the board in a lower socioeconomic area will end up having decreased screening and not have access to treatment," explains Dr. Walker.
Dr. Walker says awareness is a pivotal issue, "You just have to reach out to women really again in all groups to try and get them in if they find a problem don't ignore a symptom don't ignore a lump you know get a screening when its due."
Dee is trying to raise awareness herself, by starting her own breast cancer foundation to empower women and bring awareness about breast cancer locally.
"I wanted to come back home and talk to women educate women about early detection of breast cancer and hopefully when a woman looks at me and she can see that I'm smiling and I'm happy that you can have the support that you need," explains Burrell.