Additional bulk pickup day announced for Salisbury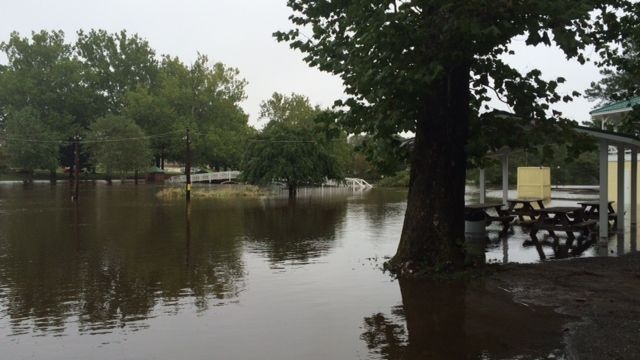 Mayor Jake Day announced on Tuesday that the City is adding another bulk pickup day on Thursday in partnership with Wicomico County. 
According to the release, citizens who have bulk or yard waste because of last week's storm are encouraged to call the City Service Center at 410-548-3177 to schedule pickup.
 
"With the potential for another large storm this coming weekend, the removal of already existing debris and bulk trash is key to staying ahead of the game," said the Mayor.  "We expedited this bulk removal day to ensure residents are as prepared as possible for any contingencies.
"County Executive Bob Culver pledged resources to assist in the removal of bulk trash and yard debris, and has committed a claw truck which will join the City's dump truck in removing bulk items.
I thank the County Executive for his support, and I urge Salisbury residents to stay up to date with weather reports as we get closer to the weekend.  My team is keeping a very close eye on the situation, and will continue to update you as we receive information.  I strongly encourage citizens with large furniture, heavy items, wet rugs, or building materials to take advantage of this joint City-County service on Thursday."
Monday's bulk pickup is still scheduled for smaller, lighter items. For more information, contact the City Service Center at 410-548-3177.