Woman arrested for indecent exposure among other charges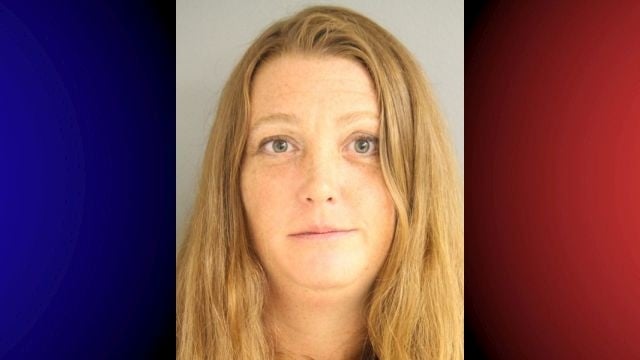 A woman was arrested on Saturday after she was reported to have been walking topless on Wilmington Avenue.
Officers from the Rehoboth Beach Police Department say they were dispatched to the area of Wilmington Avenue and First Street for reports that a woman was walking around with no shirt on.
According to the report, officers were able to make contact with Jennie Lee Martin, 37, of Chevy Chase, Maryland near the Boardwalk. Martin, who was apparently topless at the time police found her, complied with officer's request to put her shirt on, but would not give officers any identification information. Martin then demanded that officers show her the law prohibiting her actions or any signs stating such.  
Officers kept investigating and found out that before they arrived, a man went up to Martin and asked her to put her shirt on, as it was disturbing the families who were around.
Martin allegedly responded with profanity and spit on the man, and officials say Martin's behavior and this particular altercation were witnessed by a nine year old child.
When officers tried to take Martin into custody, she refused to allow officer to place her in handcuffs, so they were required to restrain her forcefully in order to get her into handcuffs.
As a result of her arrest, Martin's purse was searched and officers found marijuana used for personal use and a broken pipe inside. Officers also reported that they could smell alcohol coming from Martin during the altercation.
Martin was arrested for 1 count of first degree indecent exposure, 1 count of resisting arrest, 1 count of possession of marijuana, and 1 count of disorderly conduct, which are all misdemeanor offenses. She was committed to Sussex Correctional Institution in lieu of $1500 secure bail, and no injuries resulted from this incident.