Virginia governor defends latest felons' voting rights plan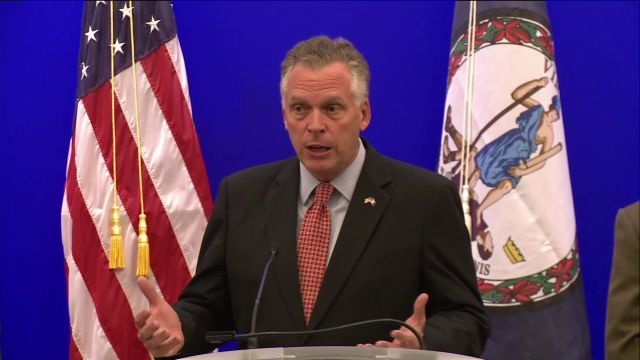 (AP) – Virginia Gov. Terry McAuliffe's administration is urging the state's Supreme Court to reject Republicans' latest attempt to block thousands of felons from voting.
Solicitor General Stuart Raphael said in court documents Monday that the McAuliffe administration's new process for restoring felons' voting rights fully complies with the court's July decision.
 
The court ruled in July that governors cannot restore rights en masse. It invalidated an executive order that covered roughly 200,000 felons.
 
McAuliffe began restoring the rights again under a new process after the court ruling.
 
But Republican lawmakers said in a contempt motion last month that that there's no practical difference between McAuliffe's new process and his previous action struck down by the court.
 
The GOP has said McAuliffe is trying to add more Democrats to the voter rolls to aid presidential hopeful Hillary Clinton in November.