Virginia Gov. Terry McAuliffe declares emergency for Hermine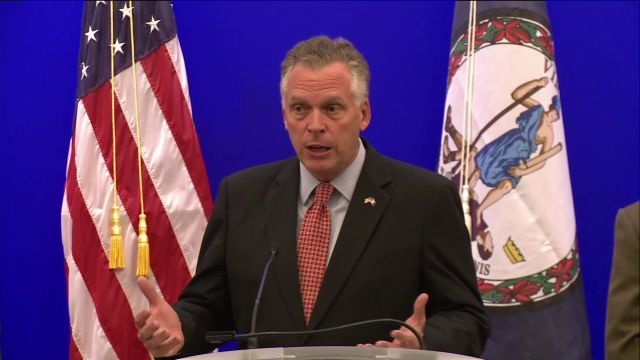 (AP) – Virginia Gov. Terry McAuliffe has declared a state of emergency as Hurricane Hermine barrels up the East Coast from Florida.
At news conference Friday afternoon, McAuliffe warned that Hermine could bring "life-threatening" storm surges to the eastern part of the state, including heavily populated areas such as Virginia Beach.
 
McAuliffe said forecasters predict waves as high as 8 feet and storm surges up to 4 feet this weekend. McAuliffe added that 10 inches of rain could also pour down over the course of two days.
 
Virginia is deploying 270 members of the National Guard to prepare for flooding and power outages. Cities such as Norfolk and Virginia Beach are often plagued with flooding in low-lying areas and are increasingly vulnerable to sea-level rise.