UPDATE: Victim identified in deadly boating accident in Sussex County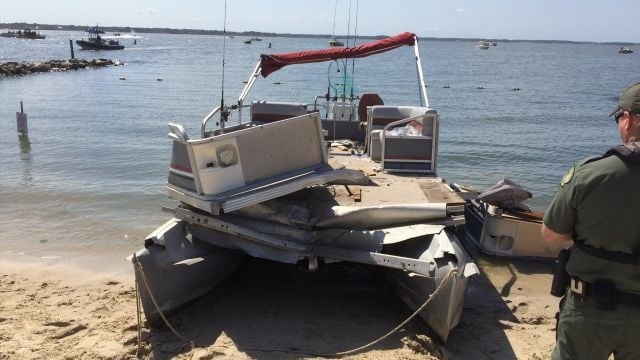 DNREC identified the victim as Gerry Aster, 78, of Phoenix, Ariz. Aster was reportedly driving a Sea Doo Model RXT AS 260 that crashed into a pontoon boat at the entrance of Pot-Nets Bayside Community in Indian River Bay.
Officials say Aster was pronounced dead at the scene.
Witnesses claim that a watercraft going back to Pot-Nets Bayside collided with the bow of a pontoon boat exiting Pot-Nets Bayside around 11:30 p.m. Officials say the impact launched the watercraft several feet over the pontoon boat before it went down in the water.
A 56-year-old man from Wilmington operating the pontoon boat, was air-lifted to Christiana Medical Center where he is listed in stable condition.
A 53-year-old Newark man and a 10-year-old Bridgeville boy, who were on the pontoon boat at the time, were reportedly uninjured.
Officials say there are no charges pending at this time, however investigation into the accident is ongoing.