UPDATE: Pre-construction phase for NDHS complete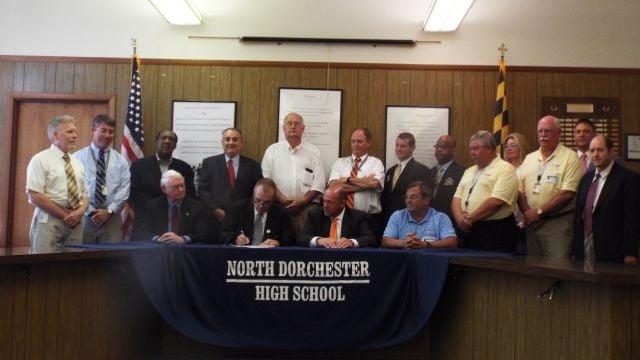 A guaranteed maximum price amendment has been signed for the replacement of North Dorchester High School.
The signing marked the final step in the pre-construction phase for the project. The school, located on Cloverdale Road, currently holds about 540 students; however, enrollment is expected to increase in the coming years.
Dr. Henry Wagner, superintendent of Dorchester County Public Schools, tells 47ABC construction costs for a new  school will take 43,106,483 dollars. It will take an additional eight million dollars to equip it.
The plan is to have the school completed by the fall of 2019.
A groundbreaking has been set for September 29.