Tropical Storm Hermine has been upgraded to a Hurricane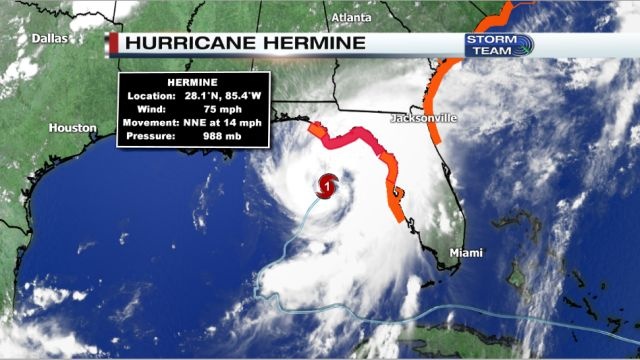 Data from an Air Force Hurricane Hunter Aircraft has indicated that Hermine has strengthened from a Tropical Storm into a Hurricane.
It now has maximum sustained winds near 75 mph.
Our meteorologists will keep you updated on all of the latest developments both online and on the air.