The Latest: Delaware primary coincides with teacher work day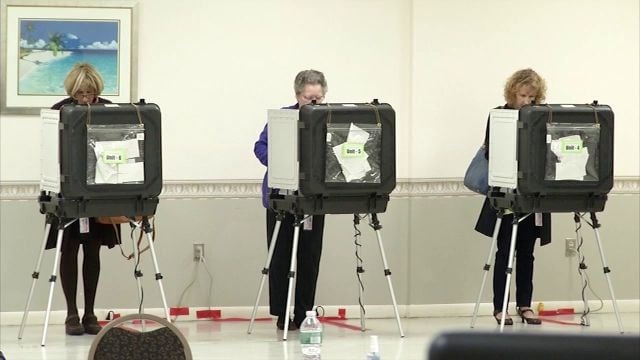 (AP) – The Latest on Delaware's primary elections for federal, state and local offices (all times local):
11:45 a.m.
 
Parking lots at some voting precincts in Delaware are crowded Tuesday, but that isn't necessarily translating to long lines at the polls.
 
Under a bill passed by lawmakers in 2014, school districts in Delaware are required to schedule in-service days for teachers for the day of any primary election in which district schools will be used as polling places.
 
The result is that voters may find parking spots at some schools hard to come by.
 
State elections commissioner Elaine Manlove says police were called to direct traffic at John Dickinson High School in Wilmington on Tuesday because of parking issues.
 
___
 
3:45 a.m.
 
Results of some of Tuesday's primary elections could determine who takes office in January, notwithstanding November's general election.
 
With Democrats far outnumbering Republicans in Delaware, winners of Democratic primaries could have the numbers stacked in their favor heading into November.
 
Six Democrats are vying to replace John Carney Jr. as Delaware's sole representative in the U.S. House.
 
Carney is running for governor and will face the winner of Tuesday's GOP primary between state Sen. Colin Bonini and retired Trooper Lacey Lafferty.
 
The Democratic primary for lieutenant governor also has drawn six candidates.
 
Other contests to be decided Tuesday include Republican and Democratic primaries for insurance commissioner, New Castle County executive and General Assembly seats, and an eight-way Democratic primary for Wilmington mayor.
 
Polls are open 7 a.m. to 8 p.m.