The Bob Messick Memorial Youth Fishing Tournament hosts their 2nd annual event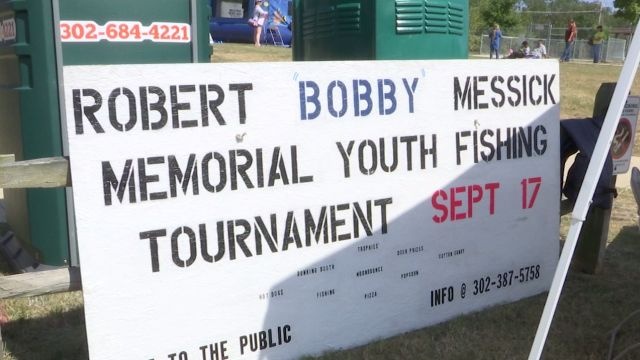 An annual tournament took place today in honor of Robert Messick. On April 21, 2012, Messick died in a boating accident during a fishing tournament.
Despite the tragic loss of their father, his family wanted to create a positive contribution to the community by creating the Bob Messick Memorial Youth Fishing Tournament.
The family reached out to the fishing club that Messick was apart of to host the event. Kevin Pase, who is an old friend of Bob's, organizes the event.
Bob loved fishing so much and he would most likely be fishing with his grandchildren but never had the opportunity to do so.  Pase said the family thought it would be a nice thing to be able to do for the grandchildren, as well to honor and remember him.
One of Messick's grandchildren, Mya Cherneski, says it is great to see the community so supportive, "I think it's amazing because it shows in the city of Milford and actually other places that they actually care about other people and how they feel. And I'm glad that we can relate to some people."
Messick's entire family was there and his sisters said that this event reflects on his love of fishing and his involvement with area, as he worked for the city of Milford.
They said that Bob would so humbled by the event.
The family says they hope to organize a committee together for the tournament next year.