State Farm's Annual Deer Collision statistics are warning Delmarva to be safe on the road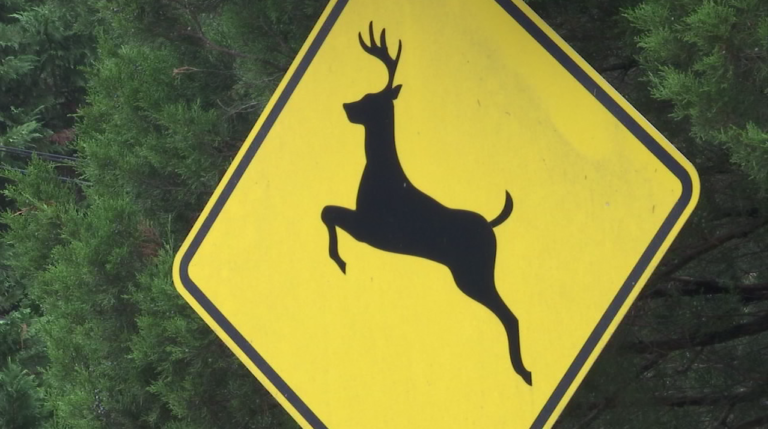 According to a report from State Farm insurance, all three states on Delmarva are in the top 30 nationally for risk of deer collisions.
In Delaware, it's 1 in 148, in Maryland it's 1 in 139, and in Virginia it's 1 in 94.
Maryland State Highway Administration public information officer, Charlie Gischlar, says drivers should be especially aware at this point of the year, since it is mating season.
Gischlar says it's helpful to know deer habits. They normally feed between sunset and sunrise, which could bring them closer to roadways. Also, deer are on the lookout for water, so be aware of water supplies, especially near forested areas with vacant spaces.
He also says to pay attention for deer signs and look for movement on the side of the road. If one deer is spotted, most likely many more are near.
Gischlar's biggest word of advice, "If you are going to hit it, hit it dead on. Never veer for deer, it can lead to a very serious crash and you can hit someone else coming your way."
A local state farm representative says most insurance companies offer comprehensive coverage plans, which would cover things that are out of your control, such as deer collisions.
If you're involved in a deer collision, officials say to first make sure you, the driver, and the passengers are safe, then immediately call police so there can be a written report that you did hit an animal or deer, or if the body animal is there that the body is taken care of.
In total, over 29,700 Maryland deer claims were reported from July 1, 2015 through June 30, 2016. Deer crashes are covered under comprehensive coverage plans. But if the driver does not have that plan, they need to pay out of pocket. State Farm statistics say that the average property damage claim runs $3,995.