Southern Cruisers show support towards St. Jude at presidential rally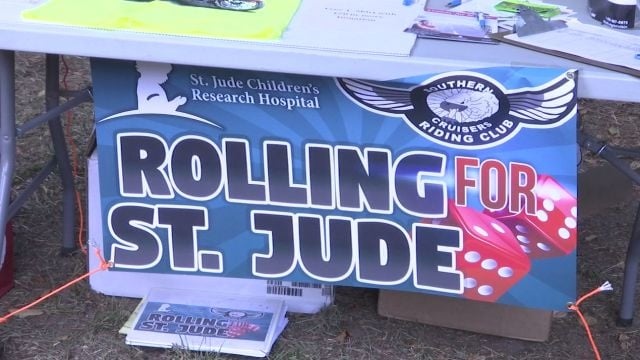 As "Bikers For Trump 2016" took place, Southern Cruisers was there as well and showed support towards St. Jude by accepting donations and to promote their upcoming event.
Rolling For St. Jude is a dice run taking place October 1, 2016. It will start off at the Harley-Davidson in Seaford. From there, bikers can meet and head out to four other locations. At these locations, bikers will then roll a dice and whoever gets the highest number is eligible to win up to $300. 
It will cost $20 for bikers to sign up and if they do have a passenger, it is $5 if they pre-register. A Southern Cruisers rep says that on the day of the event, it will cost $10 so it would be a wise decision for a passenger to sign up ahead. 
All of the money will be donated to the children of St. Jude.
To find out more information about the upcoming event, click here.