Salisbury University ranks high in the Best Colleges for 2016, according to reports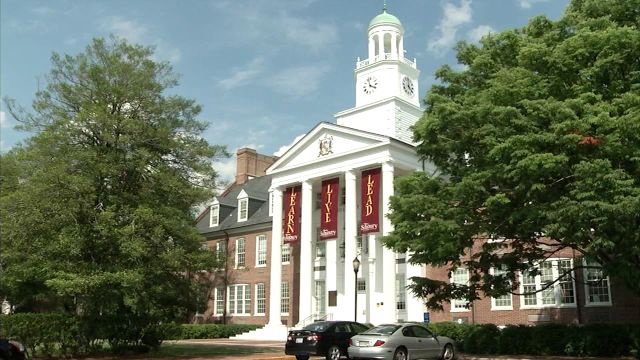 Salisbury University has reportedly been named one of the Best Colleges for 2016, according to reports.
Dr. Diane Allen, SU provost and senior vice president of academic affairs says, "We are proud of our continued presence among U.S. News & World Report's top regional universities and excited that the publishers have held SU in such high esteem for the past two decades, as the campus grows to meet the changing needs of its students, from increased library and study space in the Patricia R. Guerrieri Academic Commons to the formation of the SU Honors College, Salisbury continues to place quality education and learning at the forefront."
According to officials, the more than 580 universities in the Best Regional Universities category are split among four geographic areas, north, south, midwest and west.  SU reportedly ranked 67th in the northern region, in the top tier among more than 180  public and private institutions, and was named among the "A-plus Schools for B Students" and "Best Schools for Veterans."
U.S. News and World Report uses a lot of criteria to measure academic quality including academic reputation, graduation and retention rates, financial resources, faculty resources, student selectivity and alumni giving.
In August, the Princeton Review reportedly named SU one of its Best 381 Colleges for the 18th following year.
The Princeton Review's list is gathered through a mixture of statistical analysis, campus visits and student surveys. Its rankings also reportedly show the top 15 percent of public and private colleges and universities across the nation.
Kiplinger's Personal Finance has named SU among its Top 100 "Best Values in Public Colleges" for the eighth consecutive year, and in the past couple of months, Forbes named SU, "America's Top Colleges"  and Money named SU among "The Best Colleges for Your Money."
For more information call 410-543-6030 or visit the SU website.