Salisbury man guilty of killing ex-fiancee's 2-year-old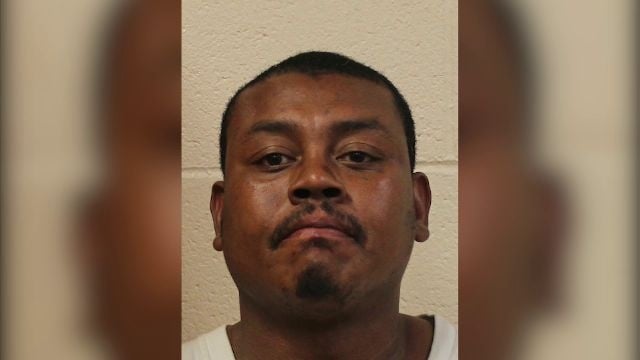 Two days of trial was all the state needed in Wicomico County Circuit Court to prove to a jury that Travis Jones was guilty of killing his ex-fiancee's 2-year-old son.
After roughly two hours of deliberation, the jury found Jones guilty of involuntary manslaughter, first degree child abuse, second degree assault, reckless endangerment and neglect. However they decided the state did not prove beyond reasonable doubt that Jones was guilty of first or second degree murder.
During the trial what was stated as fact by both sides was that on the morning of July 20, 2015 before the boy's mother left for work that the child was in good health. However by nightfall, the child was lifeless and bruised.  The assistant medical examiner testifying that the child's death was a homicide and that he died of blunt force trauma and dehydration.
What the two sides differed on, what happened during that day when Jones was left alone with child and where the bruises came from.
The state alleging, who else but Jones could be responsible. That Jones must have beaten the child to death.
The defense arguing the bruises the child suffered were a result of accidental falls that came days prior to the child's death and that Jones had no reason to kill the child he loved as if he was his own.
The one admission of guilt, Jones said he fell asleep while the boy was left unattended in a hot bedroom for roughly three hours and had not received adequate fluids throughout the day.
Defense attorney Chassidy Simspon telling the jury during her closing argument, "I submit to you manslaughter is at best what the state has here, (Jones) recognized he failed."
Ultimately the jury agreed on the manslaughter charge, meaning Jones's reckless and negligible actions led to the child's death. 
For Lester Andrews though the verdict doesn't bring the thing he said he wants most in this world, his son.
"That, that was my only son and I was robbed of the time and opportunity to be in my son's life and raise him to be a good man and now I don't have that anymore," Andrews said.
The manslaughter charge carries a maximum of 10 years in prison, while first degree child abuse carries a maximum of 40 years.
Jones will be held without bond pending sentencing. A date for that has yet to be set.