Police investigating burglary that happened in Dover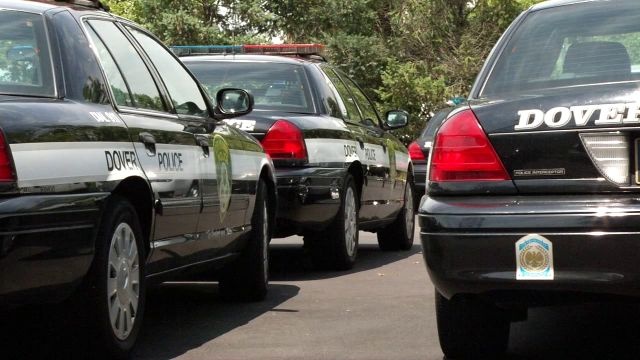 Police say they are investigating a burglary that happened in Dover on Saturday.
According to police, between 2:10 and 2:54AM on Saturday, officers responded to a Walgreens for an alarm. When they checked the business, police say they saw four men leaving the back of Work Pro Occupational Health, on North DuPont Highway.
The men reportedly dropped a black bag with a laptop in it, and hearing test equipment, and left the scene. Officers were reportedly not able to catch any of the suspects, but they did recover the property.
Police say the investigation into the burglary is ongoing, but anyone with information should call Dover Police at (302)736-7130. Callers do not have to identify themselves. Tips can also be submitted to law enforcement through tip lines maintained by Delaware Crime Stoppers at 1-800-TIP-3333, on-line or through the Dover Police Department MyPD Mobile App