Peninsula Regional offers free women's heart screening & vascular screenings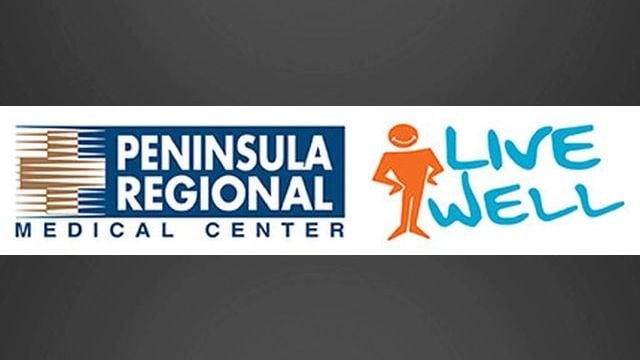 Peninsula Regional health officials say that in the United States, 1 in 4 women dies from heart disease; screening and understanding of lifestyle and risk factors can help to reduce that number.
So, Peninsula Regional Medical Center's Guerrieri Heart & Vascular Institute is offering a free heart disease risk assessment for women on Thursday, September 29 from 8 AM to 12 PM on its Wagner Wellness Van at the Dorchester County Health Department, 3 Cedar Street, in Cambridge.
The comprehensive screenings will apparently include:
Total cholesterol, HDL and glucose tests
Ankle/brachial index
Resting 12-lead EKG
Body mass index and waist-to-hip ratio
Blood pressure testing
Pulse oximetry testing
Risk factor analysis
Review of current medications
Follow-up care plan and exercise/nutrition recommendations
Women choosing to participate must fast 8 hours before their appointments. Call 410-543-7026 to schedule a free Women's Heart Screening appointment.
———–
Also, the Guerrieri Heart & Vascular Institute at Peninsula Regional Medical Center will be sponsoring free vascular screenings for people 55 or older in September and October. 
All screenings will be performed by Peninsula Regional medical professionals in the Medical Center's Vascular Lab between the hours of 8:00 AM and 3:00 PM.  A total of 14 30-minute screenings sessions are available on a first-come basis, and apointments are required.
                
The free screenings will apparently include ultrasound testing for carotid artery blockage and abdominal aortic aneurysm, and ankle-brachial index tests for peripheral artery disease.
The screenings are for individuals who exhibit at least three prominent risk factors or one symptom.
Health officials say that risk factors for vascular disease include smoking, high blood pressure, high cholesterol, diabetes, sedentary lifestyle, obesity, heart disease and a family history of vascular disease. Symptoms include leg pain when walking, numbness in the leg or foot, stroke-like symptoms, a family history of aneurysm, and unexplained abdominal or back pain.
Those currently under a physician's care for vascular or arterial health issues and those who have participated in this screening in the past are not eligible to participate.
If you are 55 or older, please call the Guerrieri Heart & Vascular Institute at 410-543-7123 to find out if you qualify for the free vascular screenings and to reserve a date and time.