Office of Animal Welfare searching for owner of rescued dog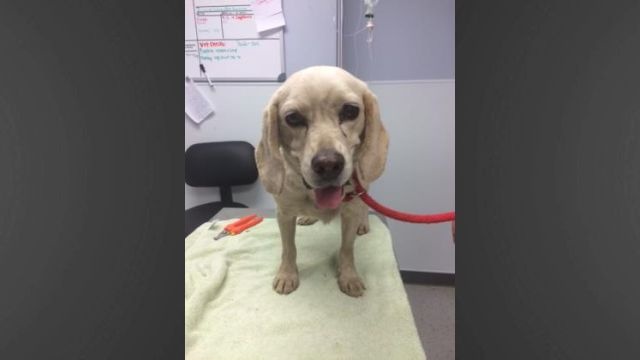 On Sunday, officers from Delaware Animal Services, the animal control enforcement unit of the Delaware Division of Public Health Office of Animal Welfare, reported they rescued a dog who was trapped on a railroad trestle above the C&D Canal near the Michael Castle Trail.
DAS is asking for the public's help in order to find the dog's owner.
 
According to the report, a family riding bikes on the trail saw the dog sitting cautiously on a ledge under the train bridge and called DAS.
Officials report that Captain Phillip Cane and Officer Andrea Scurti were sent to the bridge, and because of the remote location and the inability to get a car close to the area, it took both officers over an hour to find and get access to the railroad trestle.
Officers Cane and Scurti say they were helped by Erik Seymour and Dakota Davis of Summit North Marina to rescue the dog, and successfully found a female, blonde beagle between the bridge and the concrete support brace up high along an alcove.
The rescuers had to climb up, around, and underneath the bridge to a platform where the dog was stuck and were eventually able to rescue the beagle. Officials say she was uninjured, just very frightened.  
 
"I carried her off the bridge and she was just shaking the whole time", said DAS Officer Scurti. "But when we put her in the truck on soft bedding, her whole body just seemed to relax. We are grateful to the gentleman who saw her and reached out to us for help."  
 
The beagle was taken to Brandywine Valley SPCA in New Castle where officials say she will receive food, medical care, and lots of TLC.  
She will be held for a minimum of three days for her owner to claim her, and if no one comes forward, she will be made available for adoption.
The owner can reclaim the dog by called the BVSPCA lost and found hotline at 302-516-1001.