First responders receive free meal in honor of Labor Day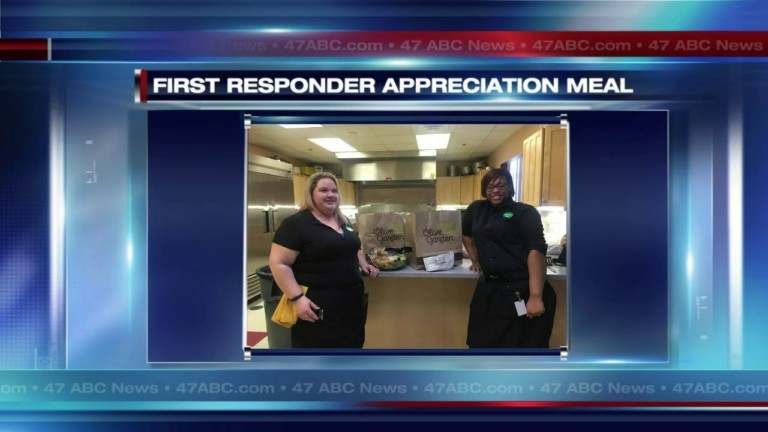 In honor of the holiday, local first responders received a special meal in appreciation of their dedicated service to the community.
On Monday, participating Olive Garden restaurants delivered lunch to police stations, fire stations, and emergency rooms. In Salisbury, the Salisbury Fire Department were among the deserving ones to receive a meal.
"It makes us certainly feel good that somebody out there recognizes that it's just not us, the firefighters, the EMS guys, police, hospitals, you know different organizations out there that are required to work holidays throughout the holiday, whether it be Christmas, Thanksgiving, or whatever," says Jim Gladwell the Assistant Fire Chief.