Feds to drop charges against former Va. Gov. Bob McDonnell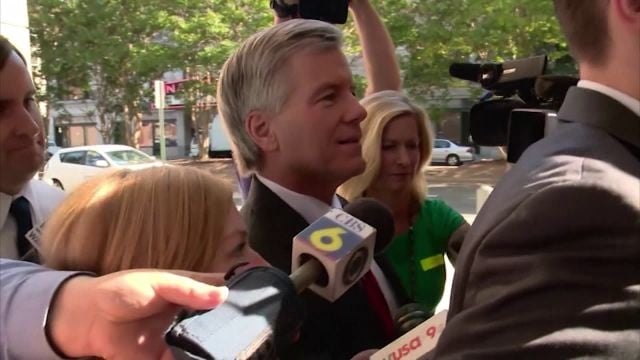 (AP) – Federal prosecutors say they are moving to drop corruption charges against former Virginia Gov. Bob McDonnell.
U.S. Attorney Dana Boente's office said Thursday that prosecutors will not pursue another trial in light of the U.S. Supreme Court decision in June that overturned the former governor's corruption conviction.
 
The court unanimously held that the actions McDonnell took to benefit a businessman who gave him luxury gifts may have been distasteful but did not cross the line into illegal conduct.
 
McDonnell maintained he did nothing except set up meetings and make some calls for a constituent who asked for help.
 
The case was returned to a lower court to decide whether there's enough evidence for another trial. But Boente's announcement Thursday came before the appeals court made that decision.