Dover police are trying to ID hit and run suspect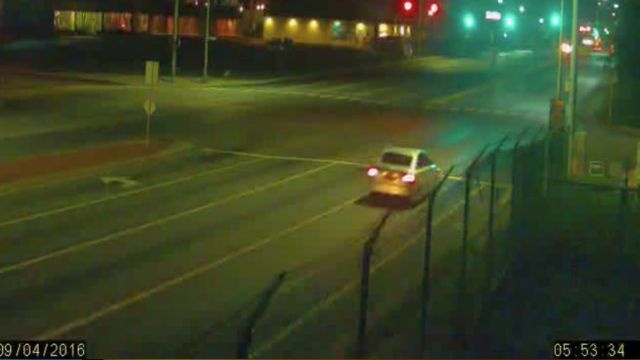 The Dover Police Department is asking for the public's help in identifying a car/suspect from a hit and run accident that happened Sunday morning.
Officials say that around 5:50 AM, a bicyclist was going southbound on US RT 13 between Division Street and Loockerman Street in the bicycle lane.
At this time, what appears to be a silver sedan, was also traveling southbound in the far right lane, next to the bicycle lane.  
Video footage then reportedly shows the car suddenly swerve to the right, hitting the cyclist. Officers note that the collision cannot be seen in the video, only the movement of the car.
The car then apparently drove away and the cyclist was hospitalized in critical condition, where he reportedly remains.
Anyone with information is asked to contact the Dover Police Department at 302-736-7111.