Delaware State Police announces retirement of Major John R. Evans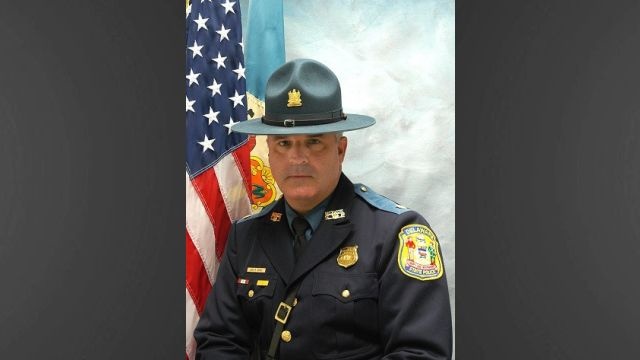 Police say a major who has been with Delaware State Police for almost 30 years has announced his retirement.
According to Delaware State Police, Major John R. Evans who has "proudly served the citizens of Delaware with distinction and faithful service" has announced his retirement after 28 and a half years of service.
Major Evans says, "My 28 ½ years with the Delaware State Police has proven to be a very rewarding career both personally and professionally and has left me with valuable experience and lifelong memories. There are many things that I will miss about the Delaware State Police, but what I will miss most are the dedicated, hard-working and good people of the DSP family."
Major Evans was reportedly hired into the 56th Delaware State Police Recruit Class on May 20, 1988, and he started his career in Troop 9 on September 5, 1988, during his Field Training Officers' Program.
During Major Evans career, he has served as a Homicide Unit detective, canine handler, senior Corporal with Human Resources, Sergeant, Lieutenant, Captain, Commander of Troop 2, Criminal Investigative Unit, Major, and Special Operations Officer.
Colonel Nathaniel McQueen Jr., superintendent of the Delaware State Police says "The men and women of the Delaware State Police congratulate Major John R. Evans on his 28 1/2 years of dedicated service. We are grateful for his service and commitment throughout his career and for his leadership as part of the executive staff. He has had a true impact on the entire law enforcement community. It has been an honor and a privilege to serve with him."
Police say, members of Delaware State Police expressed their gratitude to Major John R. Evans and wished him the best for the future.