Clayton man sentenced after killing wife and her mother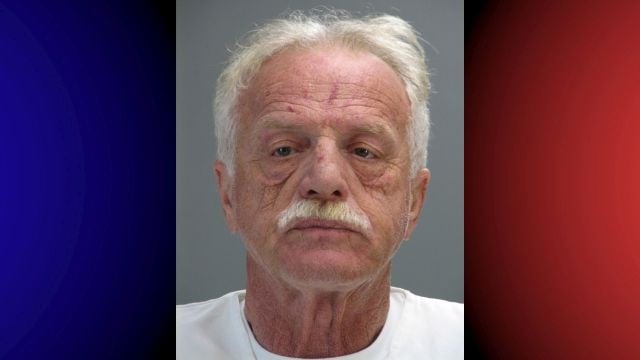 Gilbert Rochester pleaded guilty Thursday in Kent County Superior Court  to killing his estranged wife, Mary Lane and her mother, Louise Carrow. The judge sentencing Rochester to life in prison without the chance for parole. 
On the morning of Sunday December 13, 2015 Rochester parked his car a mile away from Lane's home in Smyrna, snuck on to the property and waited outside for the victims to come out knowing they would be attended church that morning. 
When they came out of the house Rochester stabbed them both to death before fleeing the scene.
Thursday in court  his defense attorney Lloyd Schmid said although nothing excuses these heinous acts, Rochester was a man overcome with stress.
Schmid said prior to the incident Rochester had recently been diagnosed with cancer, lost his job, experienced a stroke and had been forced to leave his martial home, subsequently leading to him having to live on his sisters couch. 
Schmid said he's only represented one man who he believes per-meditated their killings and that Rochester was not that outlier . 
Deputy Attorney General Nicole Hartman, who was second seat on the case, disagreed with that sentiment.
"I don't think there's any doubt in anyone's mind who touched this case that this was absolutely a planned murder  and a double murder in fact," Hartman said.
 
Although Rochester did not speak at during the proceedings, Schmid did speak on his behalf telling the court that  Rochester in part wanted to avoid trial as to not drag the families of the victims back through the painful facts of the case. 
Meanwhile a member of the victims family,  Antonio Moreno did speak saying that since the death penalty was no longer offered in Delaware that God would be the final judge in Rochester's case.
Moreno added Carrow and Lane will be remembered for the happiness and love they brought to the family.
Although Thursday's outcome did not give the Lane and Carrow families their loved ones back, the state said justice was served. 
"Nothing we could do could bring them back, but this does end the criminal case and we know that Mr. Rochester isn't going to get out of jail and that is a good thing," Hartman said.
As part of the plea deal, the state dropped the other three charges against Rochester, one count of murder in the first degree and two counts of possession of a deadly weapon while in the commission of a felony.