Bennett Football Rides Big Early Lead To Win Over Nandua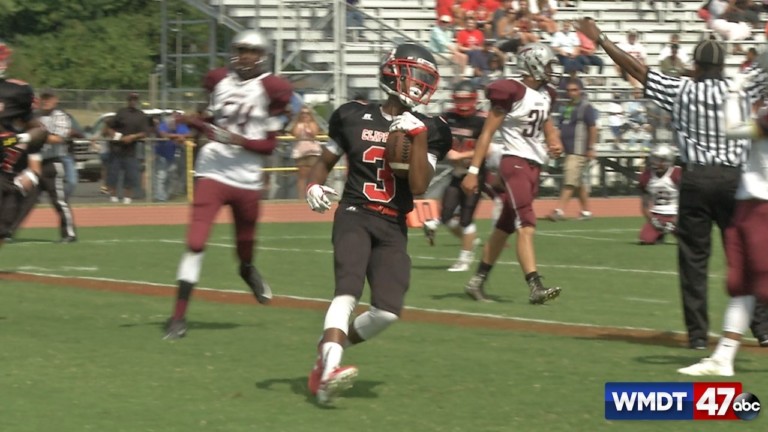 The James M. Bennett football team built a huge lead early in Saturday game against Nandua, and road it for a 43-29 win. The win improves the Clippers to 2-1, while the loss drops the Warriors to 2-2.
Bennett would grab the early lead in the game after driving down to the 5 yard line on a long drive, capping it off with a short field goal from Steve Oscar. The Warriors would then go 3 and out, giving the Clippers the ball back at midfield. Donte Cornish then broke a big run for a 55 yard touchdown run. The Warriors would then throw a pass into the flats that was batted down. The ball was ruled a backwards pass, and Elijah Snead would pick it up and run 55 yards back for the score. The whole game then came together for the Clippers as Joey Blake would find Matt Crysostome for a touchdown pass from around 30 yards out.
With the game seemingly out of reach, the Warriors would finally find their footing. Quarterback Kelly Reagan would drive his team down the field for 3 consecutive scores to cut the deficit down to just 14 points. Time would run out on the comeback though, as Bennett was able to hold on for the win.
Bennett returns to work next on Friday when they travel to Easton.