A new pizza place, Your Pie, is already giving back to the community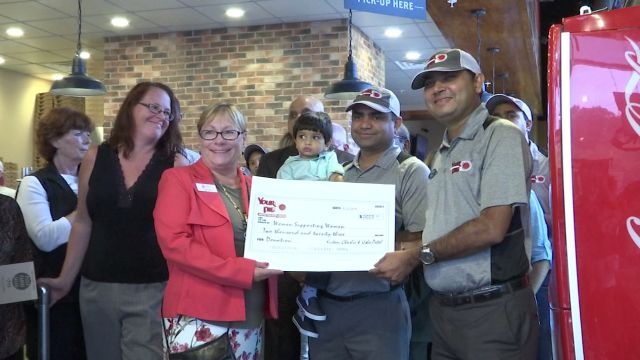 Your Pie had their grand opening today. Thier biggest seller is the pizza experience, an assembly line style process of picking wahtever toppings you want.
You can see your food being made as they toss your pizza into a hot brick wood oven cooked in 5 to 7 minutes, depending on how many toppings you put.
Despite being new to the area, Your Pie already has given back to the community.
Instead of a soft opening, they have a Dine and Donate Program for 3 days, in which they choose a local organization to help.
They created over 400 free pizzas in hopes to receive any donation for Women Supporting Women, a non-profit organization that supports those affected by breast cancer.
The Executive Director for Women Supporting Women, Cindy Feist, was overwhelmed with the donation she received today. Feist told us, "To come in today and have them give us a check for over $2,000, I gotta tell ya it's heartbreaking that somebody would do that coming to the community like that."
Just for the grand opening, pizzas are $3.14 as a set price for any amount of toppings on the pie.