YMCA and PRMC team up for a healthier shore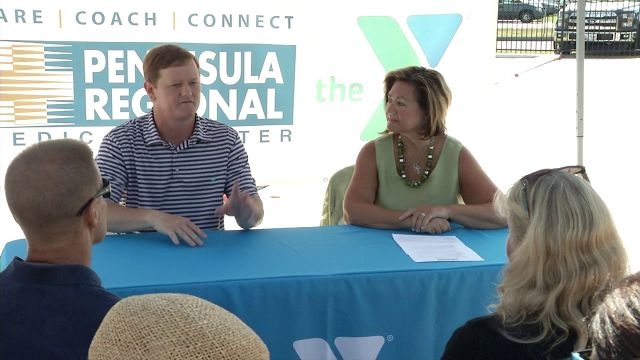 Peninsula Regional Medical Center ("PRMC") and the YMCA of the Chesapeake have teamed up through a partnership in hopes of addressing health on the Eastern Shore.
"We've got to get away from this reactive model and really being a prevention model to where we're really supporting people on the front end and we're not always focused on dealing with something that's already happened," explains Robbie Gill, president and CEO of the YMCA of the Chesapeake.
Seven YMCA locations fall underneath the Chesapeake branch; however, a new partnership with PRMC announced Monday specifically focuses on the Lower Eastern Shore.
According to Gill, one of the biggest health challenges is childhood obesity. Rates in Wicomico County, for example, surpass the state of Maryland.
The latest numbers from the Wicomico County Health Department find 26.5 percent of children in county are considered obese compared to the 22.3 percent figure for Maryland overall.
The new partnership includes resources to help monitor blood pressure and classes on nutrition.
"It's something as simple as if I'm going to the grocery store…like how do I make the best possible choices of where we're eating?" Explains Gill. "Healthy, but it's something we're going to enjoy and our kids will eat it."
Dr. Peggy Naleppa, president and CEO of PRMC, says the problem of obesity could be blamed on folks not being familiar with what's considered a healthy choice.
"They're not trained on how health literacy and around the breakdown between carbohydrates and proteins and fats," says Dr. Naleppa. "Those healthy choices, it's a science and it really is something that needs to be taught."
Officials say they plan to start these programs this fall and majority will be free.