Voting rights restored again for 13K felons in Virginia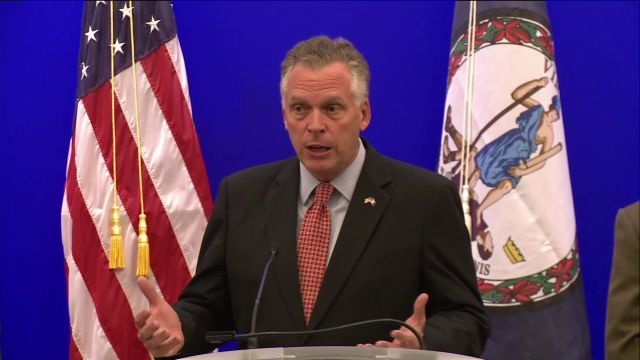 (AP) – Virginia Gov. Terry McAuliffe has again restored the voting rights of about 13,000 felons after his previous attempt was blocked by the state's Supreme Court.
McAuliffe's announcement Monday came nearly a month after the court ruled that governors cannot restore rights en masse, but must handle them on a case-by-case basis. That ruling invalidated a previous executive order that had restored the voting rights of more than 200,000 felons who had completed their sentences.
 
The roughly 13,000 people are those who had registered to vote before their rights were stripped away last month. McAuliffe said his administration processed each felon's paperwork individually to comply with the ruling.
 
Republicans have accused McAuliffe of trying to add more Democrats to the voting rolls to aid presidential candidate Hillary Clinton in November.